Description
Flat Fan Spray nozzles include wide-angle flat fan spray nozzles, narrow-angle nozzles, combined fan nozzles, single fan nozzles, self-cleaning fan nozzles, flat fan nozzles, clip-on fan nozzles, quick-release fan nozzles.
Flat Fan Spray Nozzles have liquid column flow or fan-shaped spray that can produce high impact force, and the spray angle is 0°-120°. This nozzle produces a uniform spray distribution. Droplet size is small to medium. When several nozzles are required to produce overlapping sprays, the characteristic tapered spray edge provides even spray coverage.
The spray angle of the flat fan spray nozzles is available at any angle from 0° to 120°. The smaller the angle, the greater the impact force and the stronger the cleaning force. The larger the angle, the wider the coverage area, and the relative weakening of the impact force. Different types of fan nozzles use different flow rates at different pressures. Customers who require cleaning strength as the main purpose can use a fan nozzle with a moderate angle of about 50-60 degrees, and customers with humidification as the main purpose can choose a nozzle with a degree of 90-110 degrees. The larger the angle, the better the atomization effect.
Advantages
Professional industry spray nozzle with over 15 years of experience.
Complete QC system and strong after-sales concept.
3 R&D Engineers with over 10 years of experience.
ISO9001:2015/SGS/CE certification.
Third-party audit.
Fast delivery.
Accept OEM/ODM
Specs
| | |
| --- | --- |
| Brand | Jeltecn |
| Nozzle Type | CC |
| Thread Size | 1/8″, 1/4", 3/8", 1/2", 3/4", 1", 1-1/4", 2", |
| Spray Angle | 0°-120° |
| Spray Pattern | Fan-shaped |
| Thread Type | BSPT, NPT, Male, Female |
| Orifice Dia. (MM) | 0.66-8.7 |
| Water Pressure | 0.3bar-10bar |
| Capacity(L/H) | 0.93L-1230L |
| Material | Stainless Steel/Brass |
| Packaging | Carton |
| Certificates | ISO9001/SGS/CE |
| Payment Terms | T/T, Western Union, Paypal |
Application
1. Metal processing cleaning, spray coating, spray cooling, oil stain removal, electroplating line washing, agricultural product cleaning;
2. Applications such as cleaning, spraying, and cooling in food, steel, paper, and other industries;
3. Processes such as cleaning, developing, shadowing, and etching of printed circuit boards, rain test, jet cooling, semiconductor cleaning, color tube glass bulb cleaning, LCD glass cutting, and cleaning
Performance Date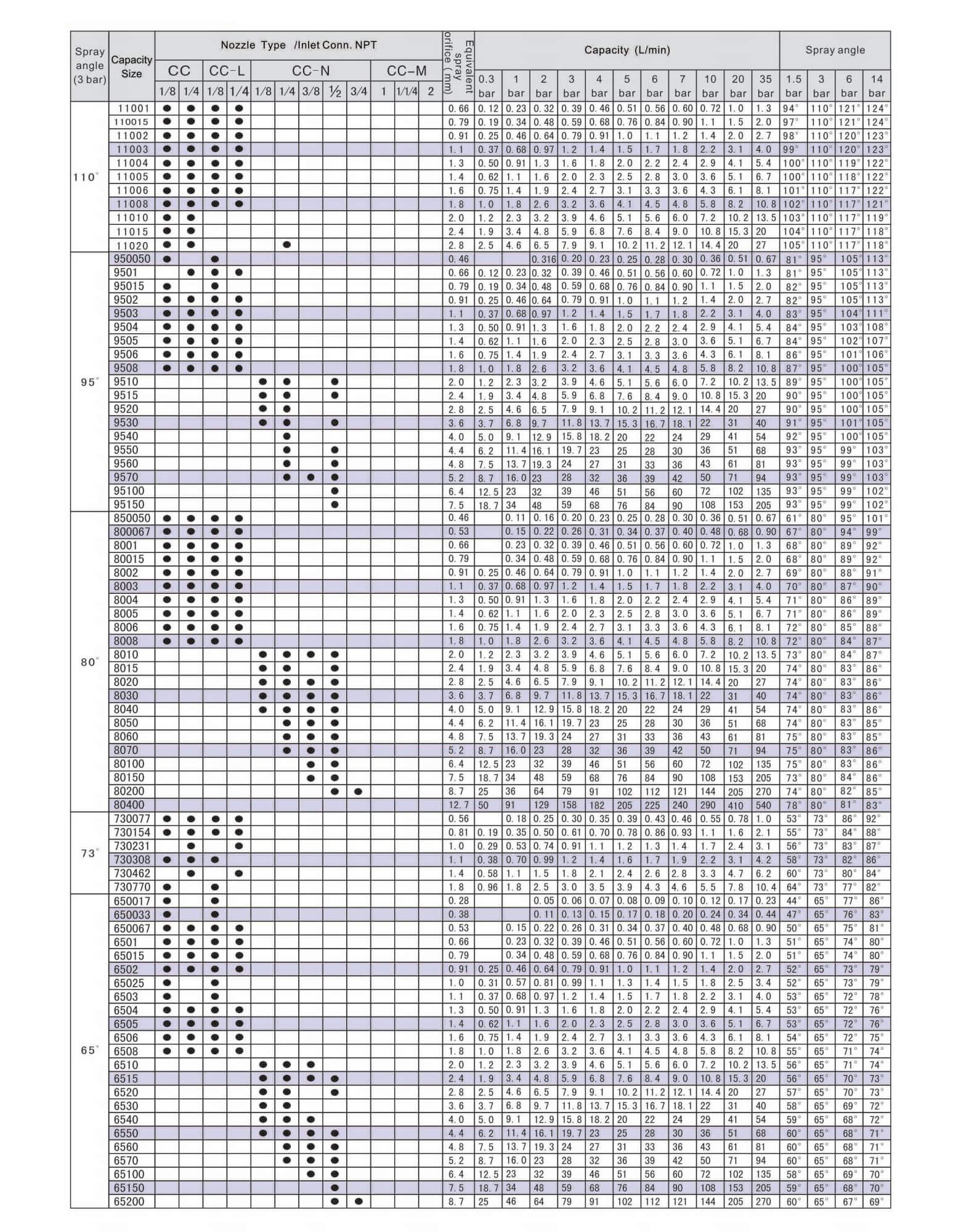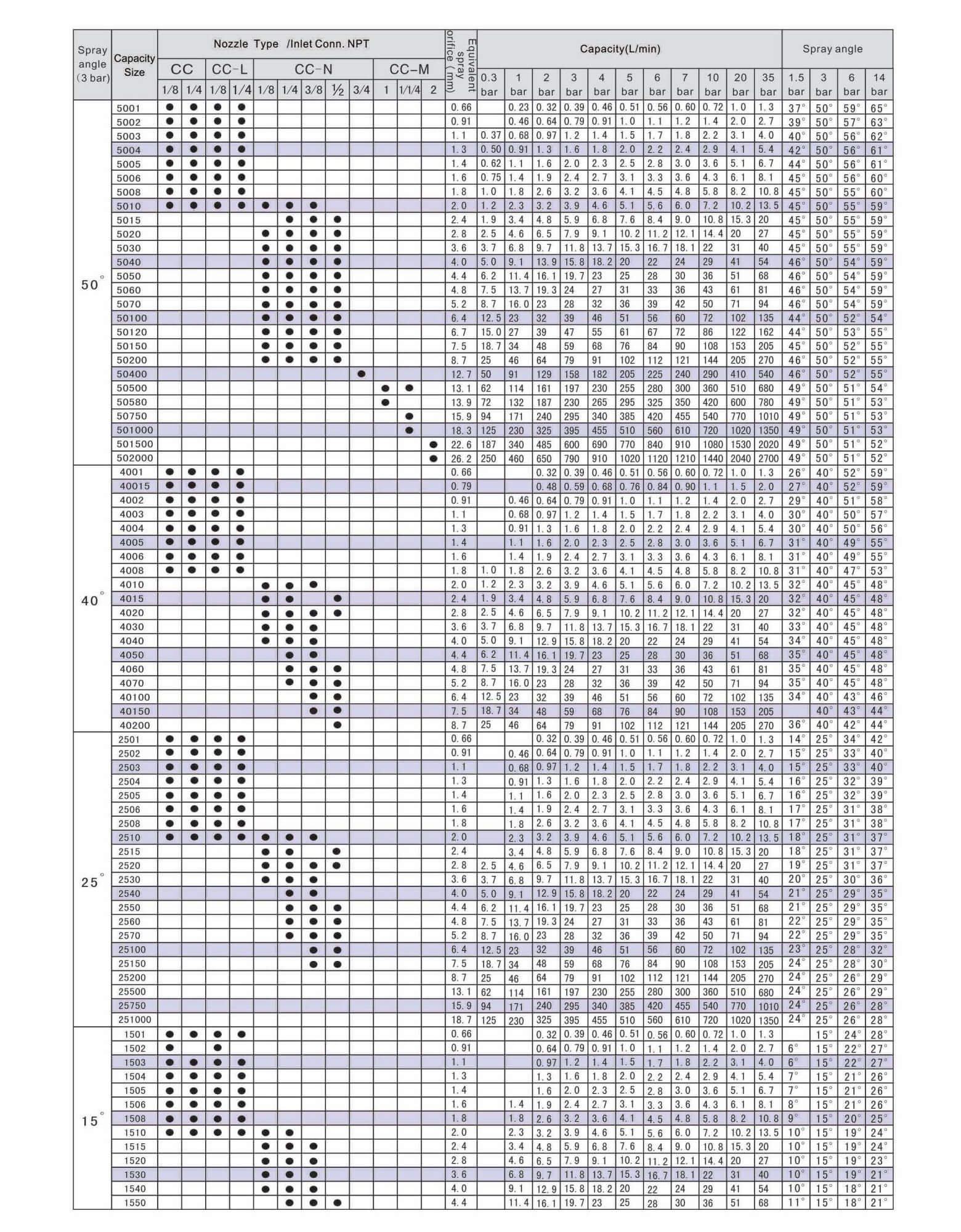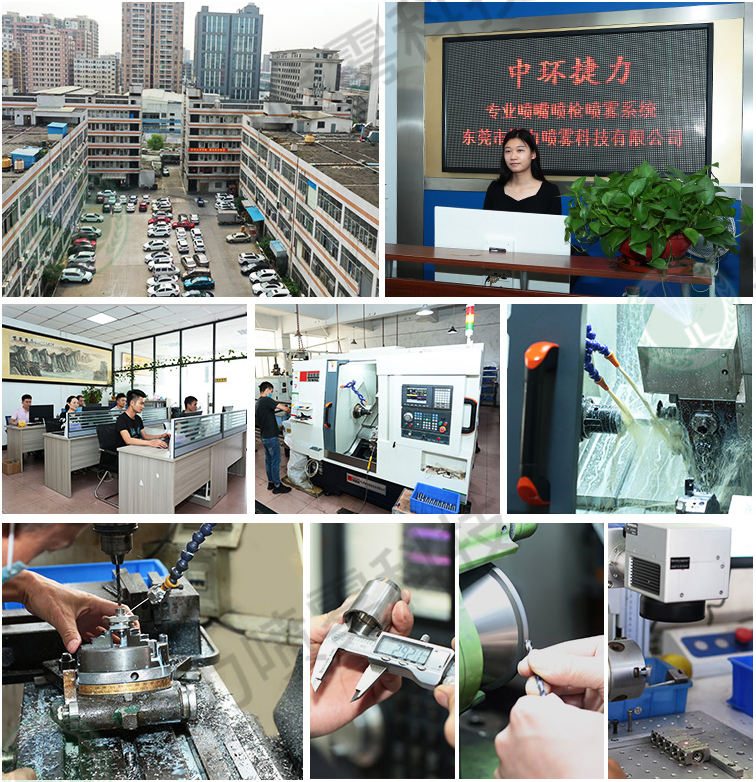 Certification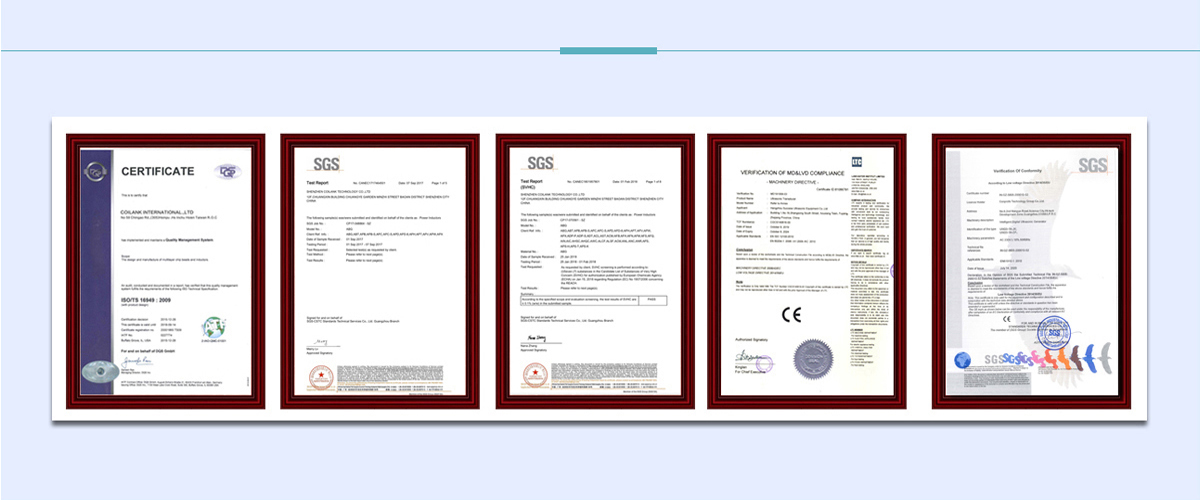 Cooperative Customers

Video
Ask for quote