Description
Tank Cleaning Nozzle is a kind of BB solid cone or fan-shaped nozzle evenly distributed on the main body. During use, the main body is rotated clockwise with the help of water pressure. for the purpose of cleaning. Tank Cleaning Spray Nozzle is also called 360° rotating cleaning nozzle, rotating tank cleaning nozzle, tank washing spray nozzles, the spray angle range is generally 360 degrees.
At present, it is mainly used in large and small tanks such as oil tankers, spray drying towers, tank concentration boxes, oil storage tanks, and fermentation tanks.
Jeltecn Spraying is a factory with more than 15 years of experience in nozzles, we have 9 types of tank cleaning spray nozzles, We can also customize nozzles for you. The production of industrial spray nozzles has exceeded 3000000pcs, advanced machines, mature technology, fast delivery, product quality inspection, etc. are all our advantages.
The tank cleaning nozzle has a multi-directional cleaning function and can achieve the effect of covering all the inner surfaces by itself or by rotating, making cleaning faster and more efficient. The nozzle material is generally made of 316 stainless steel or engineering plastic with strong corrosion resistance so that the corrosion resistance of the nozzle can be maximized.
Traditional manual cleaning is costly, time-consuming, prone to explosion, and has high safety hazards. Using tank cleaning spray nozzles, relying on low cleaning fluid pressure to form self-rotation to generate a strong columnar liquid flow, the impact cleaning of the full coverage of the inner wall of the container is completed in a short time. Greatly shorten the cleaning cycle and downtime, reduce labor costs, save water resources, safety, and environmental protection.
With automatic tank cleaning nozzles, you can quickly recoup your costs. If you want to choose an experienced partner, Jeltecn will meet your requirements and is a very good nozzle supplier. Whether your tank is large or small, Jeltecn will provide you with tank cleaning solutions and a professional team of engineers.
Jeltecn provides high-quality tank cleaning nozzles through a range of services. Fully meet the requirements, focusing on understanding the use site and parameter requirements;
Our team of engineers is experienced in the nozzle industry and manufactures to the highest quality and safety standards. All works are quality checked and tested.
Jeltecn is capable of removing any waste from bottles of all sizes, including waste oil, chemicals, sludge, and contaminated liquids, for information on our tank cleaning nozzles, please view the parameters below.
Advantages
Professional industry spray nozzle with over 15 years of experience.
Complete QC system and strong after-sales concept.
3 R&D Engineers with over 10 years of experience.
ISO9001:2015/SGS/CE certification.
Third-party audit.
Fast delivery.
Accept OEM/ODM
Specs
| | |
| --- | --- |
| Brand | Jeltecn |
| Nozzle Type | Tank Clean Nozzle |
| Thread Size | 1/8", 1/4",3/8", 1/2", 3/4", 1", 1-1/4", 1-1/2", 3" |
| Spray Angle | 180°, 270°, 360° |
| Spray Pattern | Full Cone |
| Thread Type | BSPT, NPT |
| Orifice Dia. (MM) | / |
| Water Pressure | 1bar-12bar |
| Capacity(L/H) | 14L-1490L |
| Material | Stainless Steel/Teflon |
| Packaging | Carton |
| Certificates | ISO9001/SGS/CE |
| Payment Terms | T/T, Western Union, Paypal |
Application
Blind hole roller cleaning
Groove Roll Cleaning
High-pressure swing cleaning
High-pressure swing cleaning of press section felt
Performance Date
6160 & 10250 Tank Cleaning Nozzles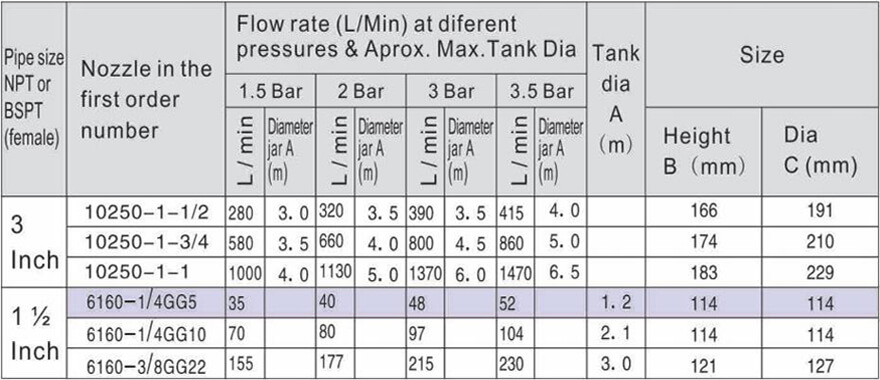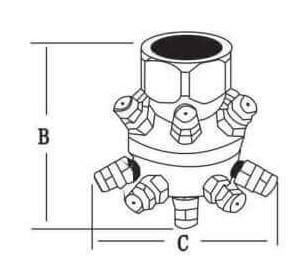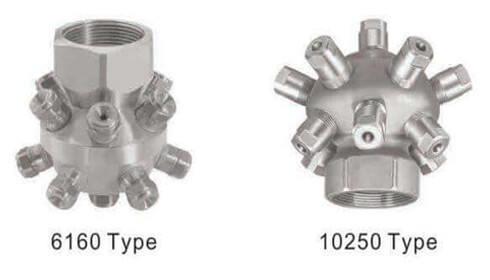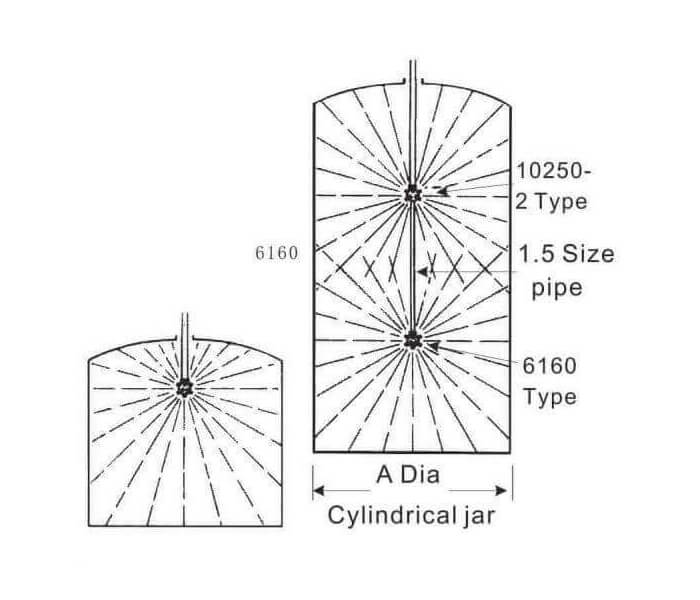 9800 Tank Cleaning Nozzles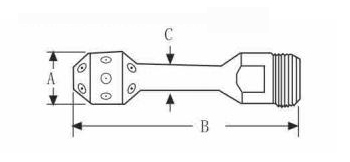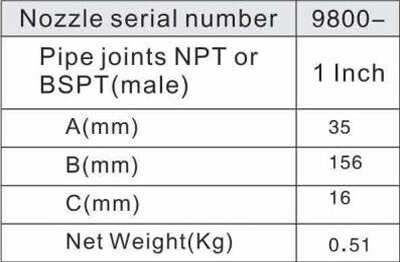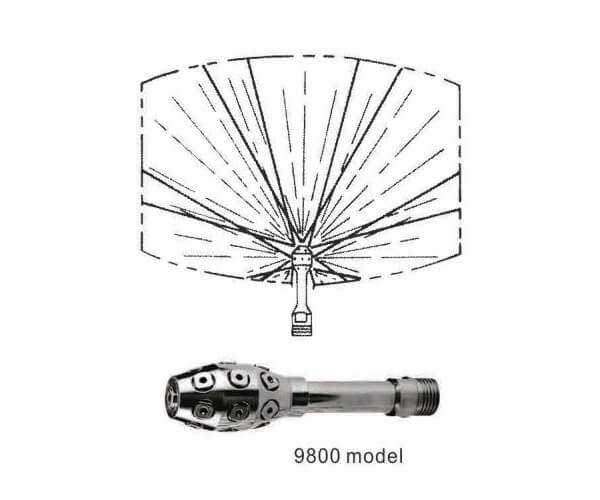 36250 & 28250 Compact Rotary Cleaning Nozzles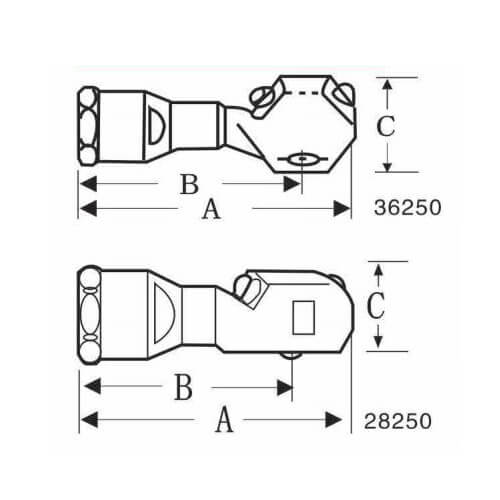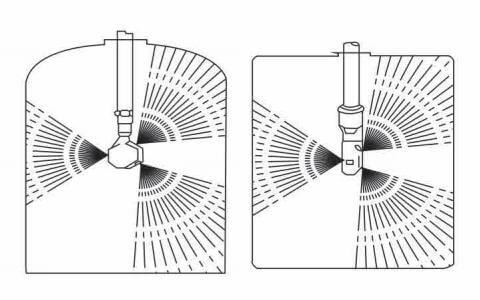 M-50 Rotary Tank Cleaning Nozzles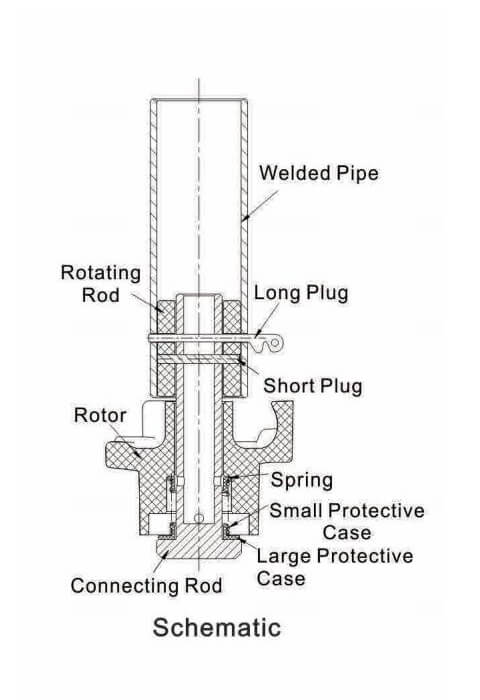 12810 Small Rotating Rotary Cleaning Nozzles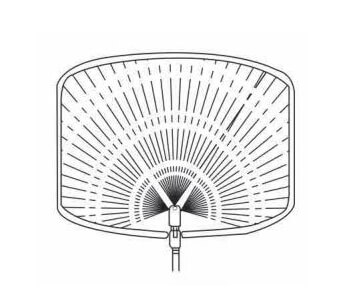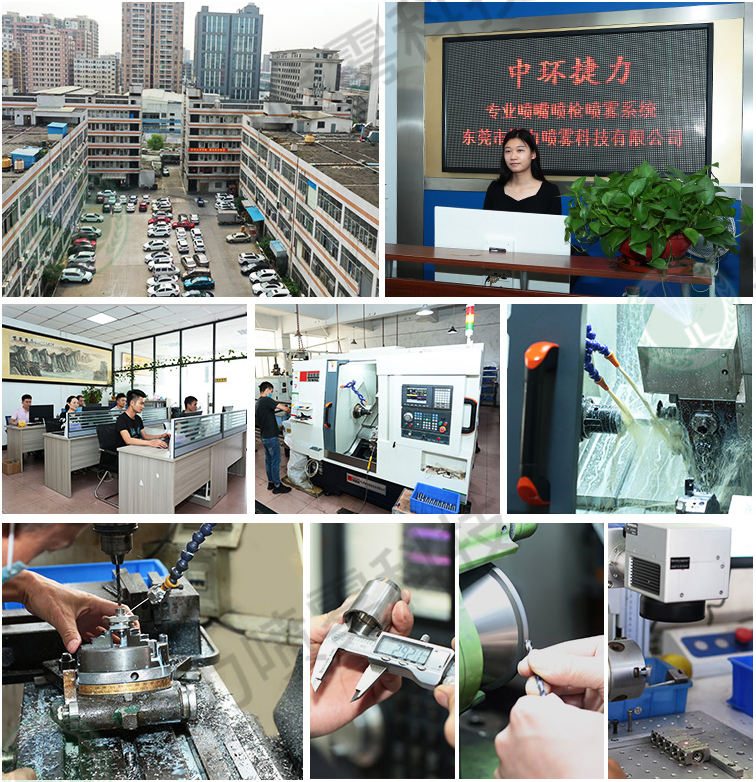 Certification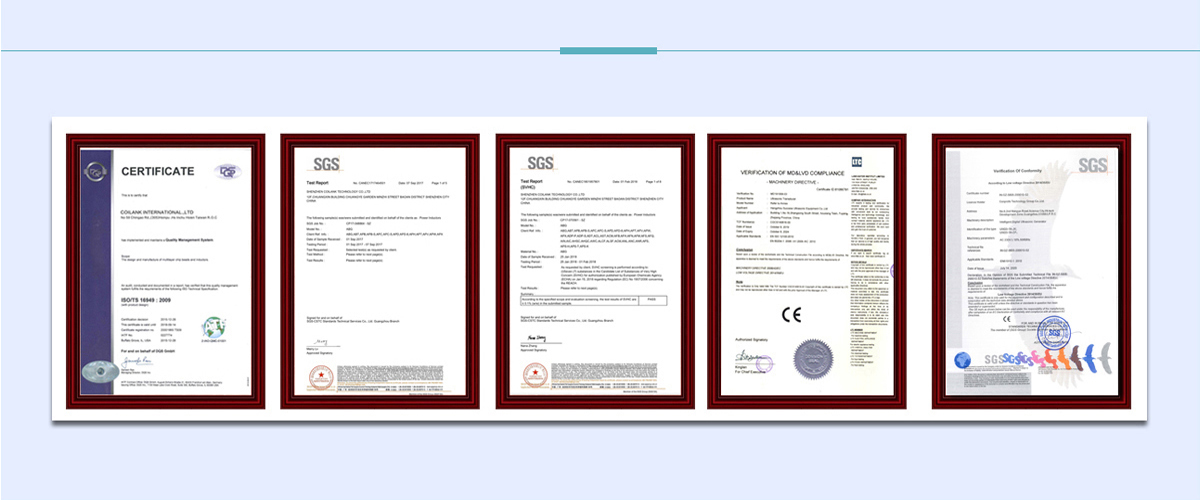 Cooperative Customers

Video
Ask for quote