Description
High-pressure needle spray nozzle is a high-performance linear needle nozzle, which is precisely machined to ensure the continuity of flow and straight line and can be matched with various spray bars. High-pressure needle spray nozzles are also called papermaking nozzles and edge-cutting water needle nozzles.
Feature and Application
The high-pressure needle nozzle is that it has been adopted by the majority of paper mills in China due to the stable injection, and the design can effectively prevent the occurrence of clogging.
Its main uses are high-pressure swing cleaning of the wire section, high-pressure swing cleaning of the press section felt, blind hole roller cleaning, grooved roller cleaning, and high-impact cleaning. It is your smart choice for cleaning felts, textiles, and vacuum rolls. It can be used with the reciprocating swing spray bar and can be interchanged with other water needle nozzles.
It can also be used for paper edge cutting. It has many characteristics such as accurate and clean edge cutting. It can form a straight needle-shaped liquid column flow under different pressure conditions and can withstand pressures up to 140 bar. The nozzle material is ceramic and ruby.
In order to meet different wear resistance requirements, our company can provide all stainless steel nozzles and body stainless steel, inlaid with ceramic cores to improve the wear resistance rate of the product and prolong the service life of the nozzle.
Advantages
Professional industry spray nozzle with over 15 years of experience.
Complete QC system and strong after-sales concept.
3 R&D Engineers with over 10 years of experience.
ISO9001:2015/SGS/CE certification.
Third-party audit.
Fast delivery.
Accept OEM/ODM
Specs
| | |
| --- | --- |
| Brand | Jeltecn |
| Nozzle Type | BB |
| Thread Size | 1/4" 9/16" |
| Spray Angle | 0° |
| Spray Pattern | Full Cone |
| Thread Type | BSPT, NPT, Female |
| Orifice Dia. (MM) | 0.36-3.18 |
| Water Pressure | 3bar-80bar |
| Capacity(L/H) | 0.12L-37L |
| Material | Stainless Steel |
| Packaging | Carton |
| Certificates | ISO9001/SGS/CE |
| Payment Terms | T/T, Western Union, Paypal |
Application
Blind hole roller cleaning
Groove Roll Cleaning
High-pressure swing cleaning
High-pressure swing cleaning of press section felt
Performance Date
All  Needle Spray Nozzles Style

PT Performance Data <BSPT 1/4 Thread>

CY48460 Ruby Inlay
Nozzle Ordering Info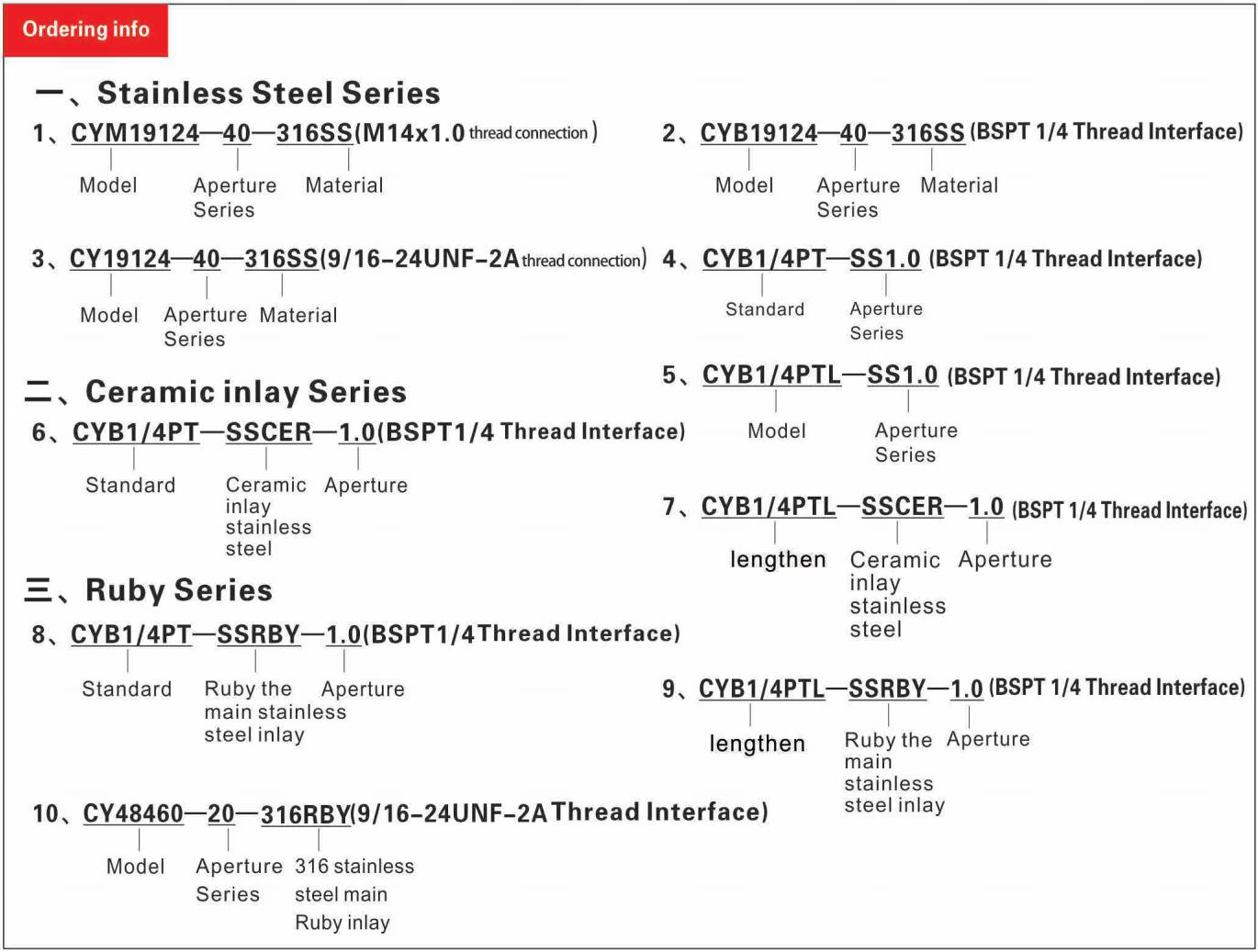 Image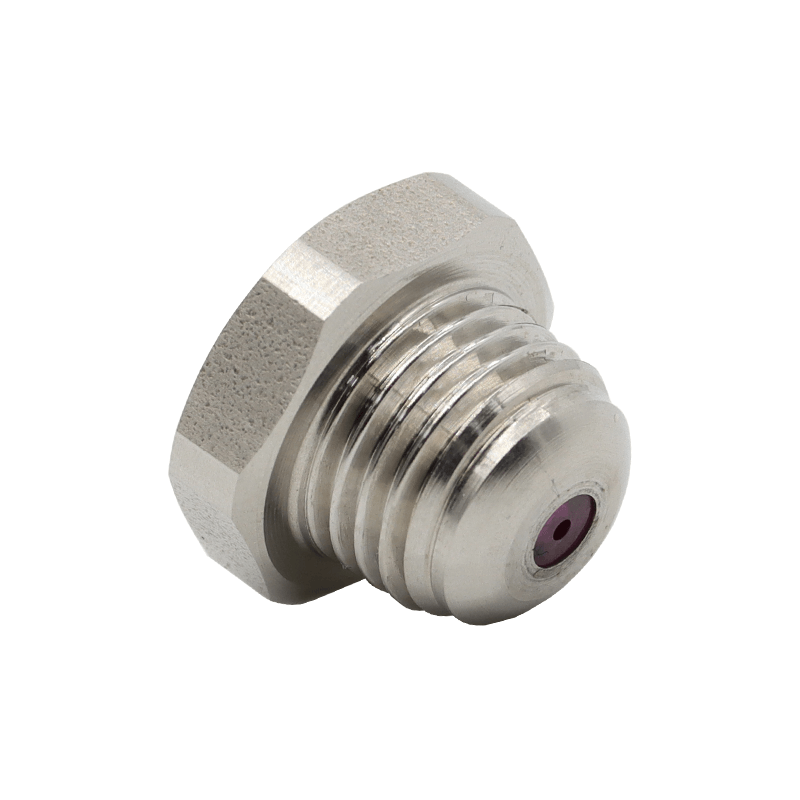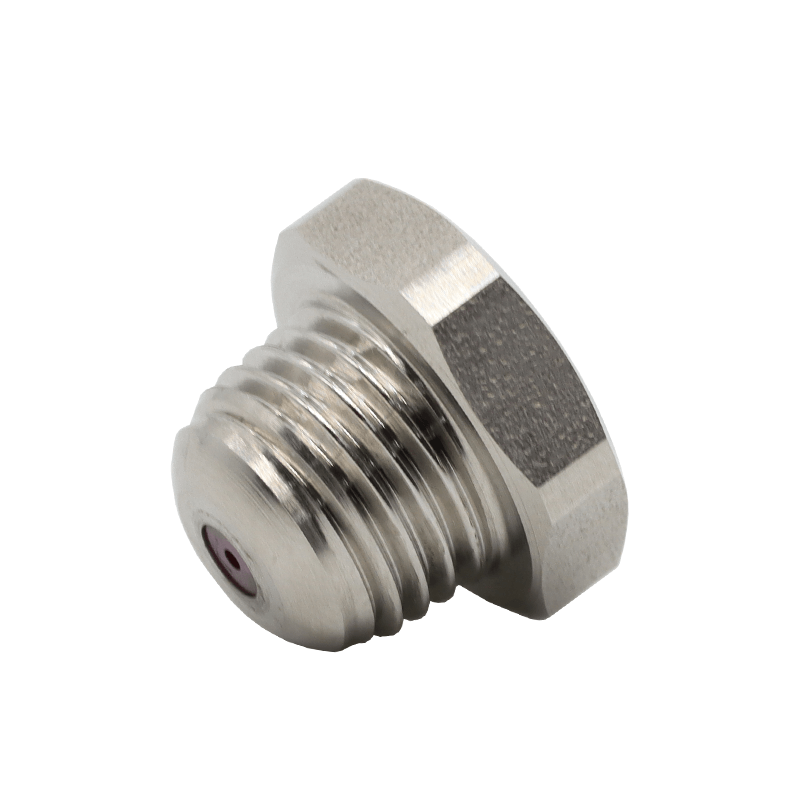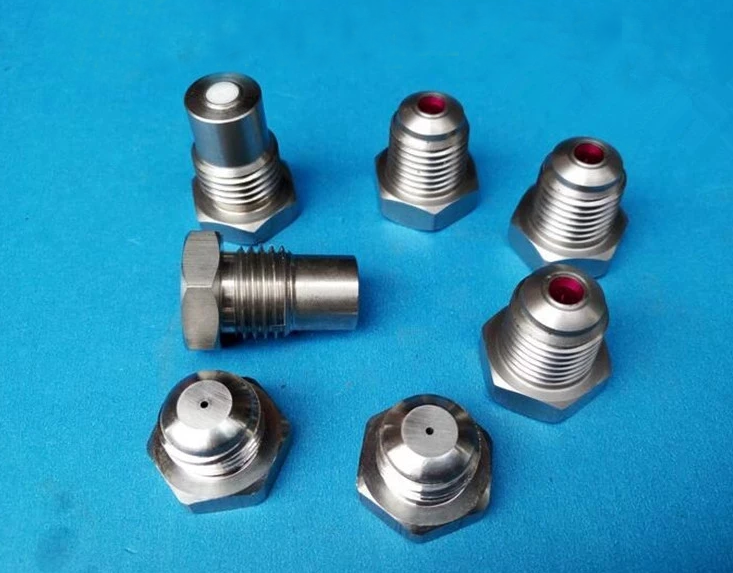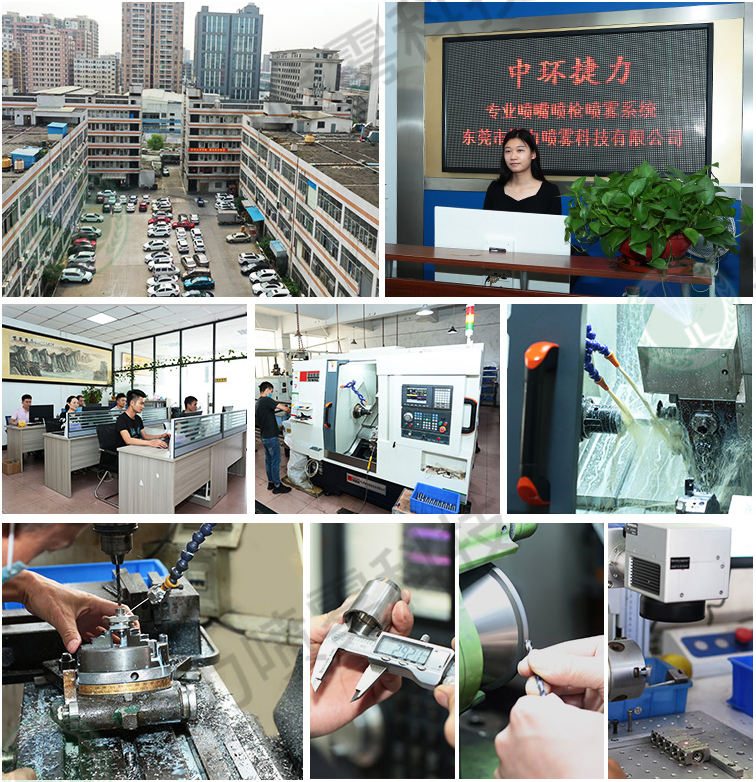 Certification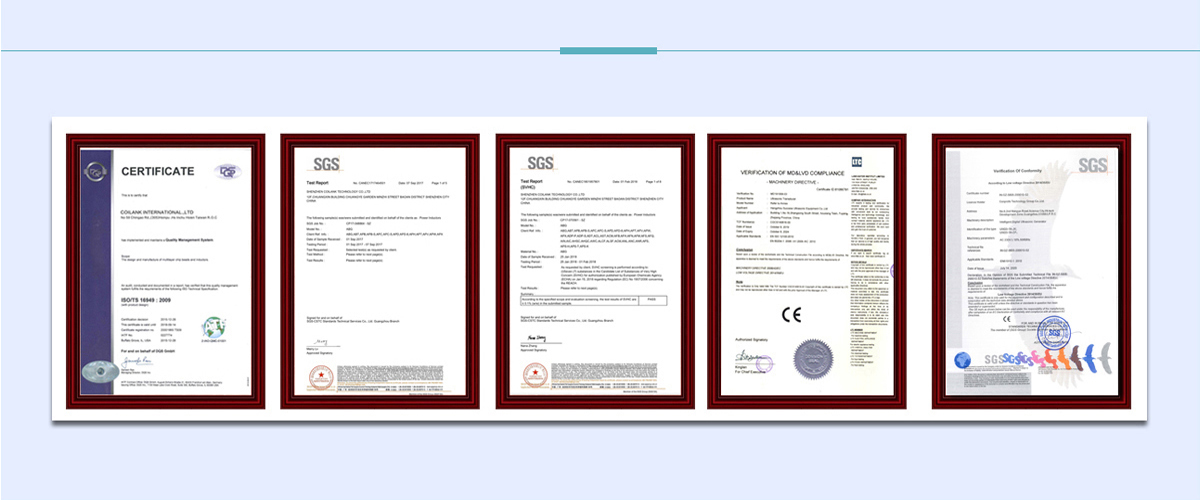 Cooperative Customers

Video
https://youtube.com/shorts/x-pgKuaES58
Ask for quote