Description
Adjustable Ball Spray Nozzles Type
Adjustable Ball Spray Nozzles are widely used in the spray pretreatment process. There are two connection methods: clip type and thread type (internal thread and external thread). Clamp nozzles are attached to the header with spring clips, while threaded nozzles are threaded. The Metal Adjustable Global Spray Nozzle is composed of five parts: base, cap, sealing ring, spring clip, and nozzle; this combined nozzle system can provide three different spray modes: fan, hollow cone, and solid cone. Through the combination of the threaded ball, quick release ball, and various common traditional nozzles, the nozzle series of adjustable spherical nozzles can be further expanded to meet diverse application needs.
Features of Metal Adjustable Spray Nozzle
The Metal Adjustable Global Spray Nozzle consists of a threaded body seat (plastic-type provides 1/8, 1/4, 3/8, 1/2 internal or external thread specifications, and metal type provides any form of thread specification), a removable cap It is composed of three parts with an adjustable spherical nozzle. In the process of use, you can quickly and accurately adjust the spray direction of the nozzle, and the adjustment range is 40-50 degrees so that the nozzle is always in the best working state to ensure the actual needs of the process. Moreover, these operations can be done simply by hand without any tools.
Material
The main body of the Adjustable Ball Spray Nozzles can be made of brass (BRASS), stainless steel, polypropylene (PP), glass fiber reinforced polypropylene (containing 25% fiber and PP+glass fiber) and polyvinylidene fluoride (PVDF), etc. Material production. The sprinkler head can be selected from an integral or threaded connection, and the threaded connection can be selected from PVPF, brass, stainless steel, or titanium. Both have the advantages of high strength, wear-resistance, and chemical resistance, and can prevent the agglomeration and accumulation of flushing liquid. Ideal for flushing, rinsing, and cleaning applications with phosphoric acid, acids, solvents, and other aggressive solutions. Polypropylene can withstand the high temperatures of 60 degrees, glass fiber reinforced polypropylene can withstand high temperatures of 80 degrees, and PVDF can withstand the high temperature of 148 degrees under 7KG pressure. Adjustable ball nozzles are subject to a maximum working pressure of 4 bar.
Adjustable Nozzle Spray Type
The Adjustable Ball Spray Nozzles can provide a variety of spray modes. When the adjustable ball nozzle uses an integral injection part or a quick release ball (Q) + quick release nozzle, it can provide three spray modes: hollow cone, solid cone, and fan. When using the threaded ball (L type) for the nozzle, there are many types of spray patterns due to the various forms of the connected nozzles. At this time, the spherical nozzle is already a universal joint, and various types of nozzles can be realized by using this universal joint. Direction adjustment or deflection is undoubtedly the best choice for workpieces with different spray positions and different directions in the production process.
It is suitable for industrial production fields such as electronics, chemical industry, environmental protection, steel, machinery, painting, electroplating, textile, automobile, papermaking, medicine, and food. Various cleaning, spraying, cooling, dust suppression, lubrication, degreasing in surface treatment, phosphating and low-pressure applications in related industries, etc.
Advantages
Automotive Rain Experiments
Pcb Projection, Etching
Film Stripping
Micro-etching
Cleaning, Rinsing
Degreasing
Phosphating
Passivation
Chemical Manufacturing
Metal Fine Surface Treatment
Specs
| | |
| --- | --- |
| Brand | Jeltecn |
| Nozzle Type | Adjustable |
| Thread Size | 1/8″, 1/4", 3/8", 1/2", 3/4", 1" |
| Spray Angle | 40°-120° |
| Spray Pattern | Full Cone, Flat Fan, Hollow Cone |
| Thread Type | BSPT, NPT, Male, Female |
| Orifice Dia. (MM) | According to the joint nozzle |
| Water Pressure | According to the joint nozzle |
| Capacity(L/H) | According to the joint nozzle |
| Material | Stainless Steel/Brass |
| Packaging | Carton |
| Certificates | ISO9001/SGS/CE |
| Payment Terms | T/T, Western Union, Paypal |
Application
■ Refrigeration House
■ Greenhouse
■ Livestock Production
■ Plant Nursery
■ Edible Fungi Cultivation
■ Fruit-Vegetable Cultivation
■ Electrostatic Prevention
■ Disinfection
■ Haze Injury Control
■ Dust Abatement
Performance Date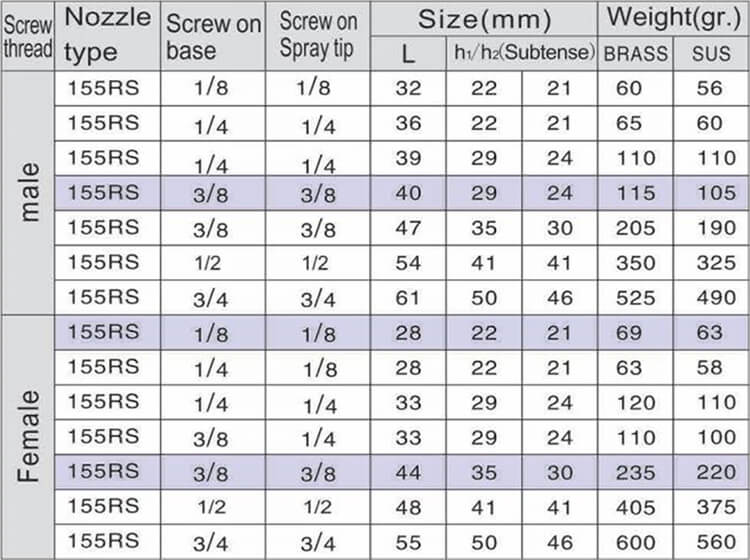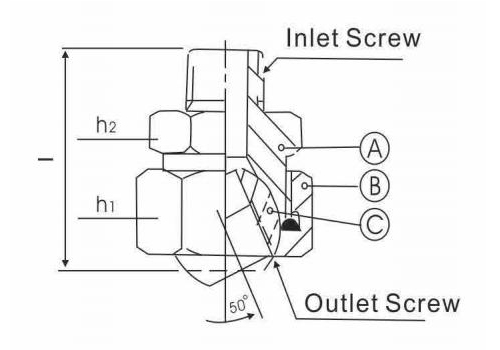 Image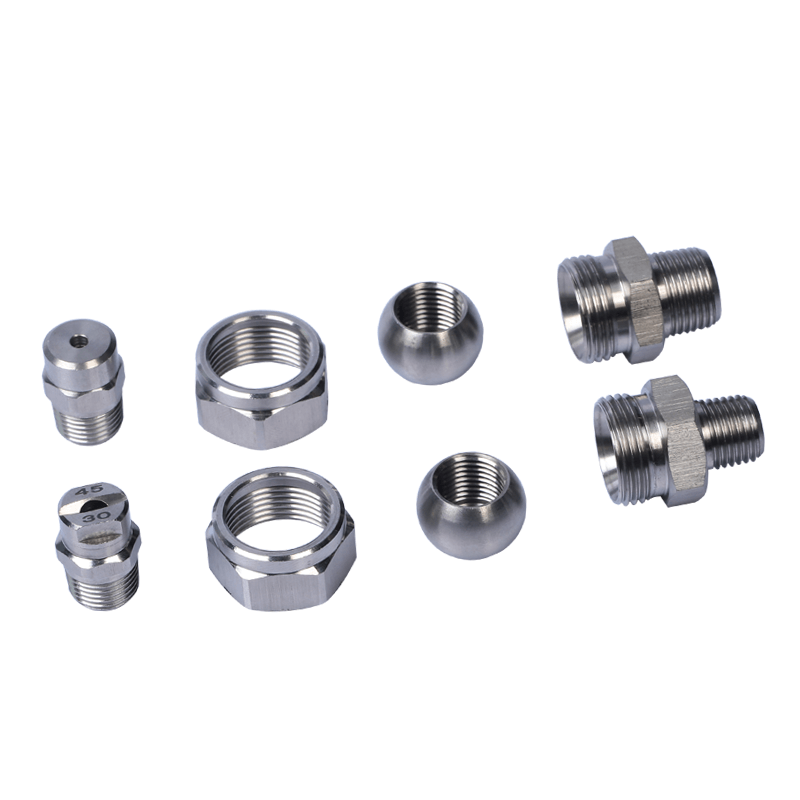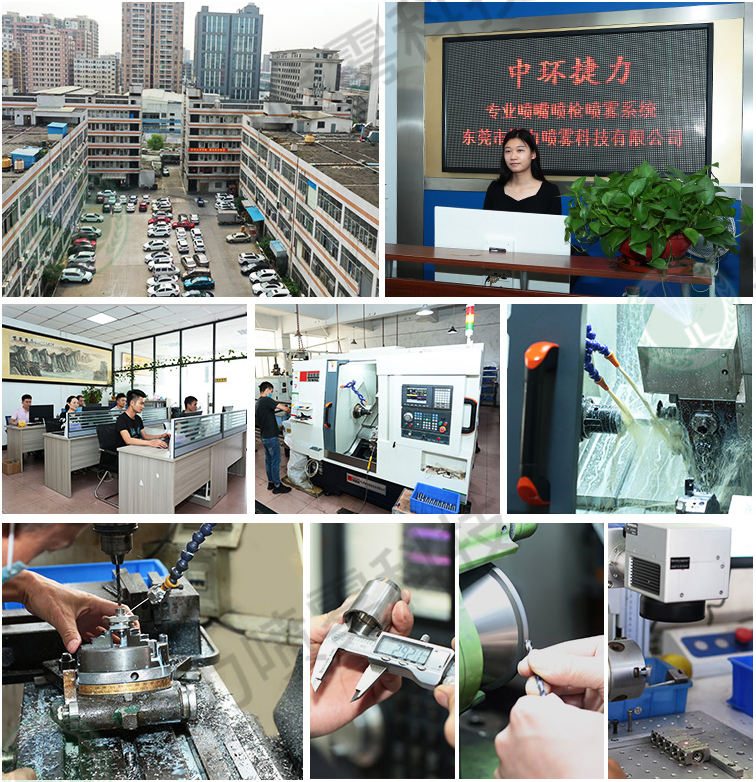 Certification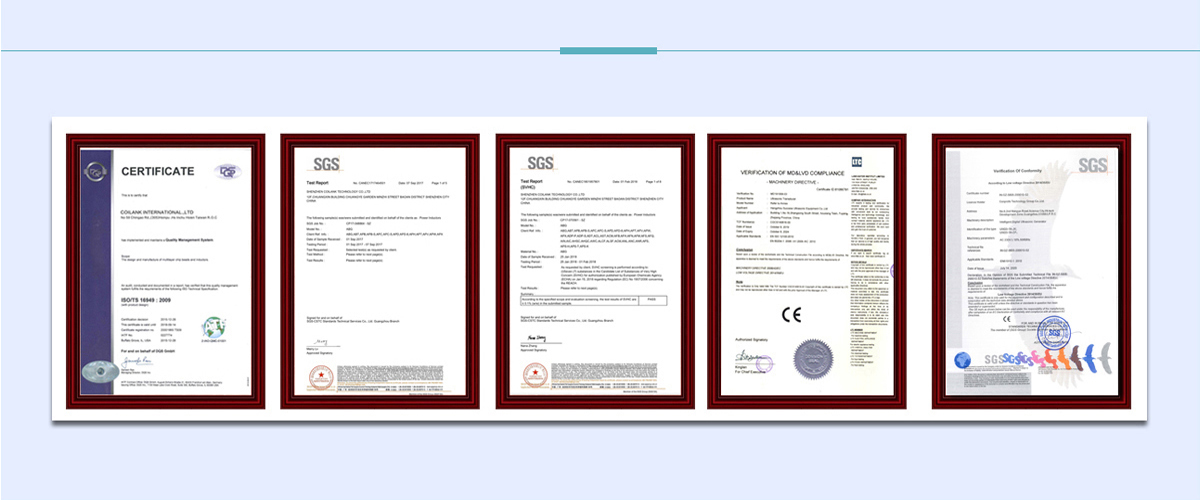 Cooperative Customers

Video
Ask for quote