Description
A100 Automatic Atomizing Nozzles for water-based paint are made of special materials and professional technology, which can resist the corrosion effect of water-based paint on copper, aluminum alloy, and ordinary stainless steel. It is the choice of automatic spraying equipment for water-based paint.
The lightweight design can be installed in tight spaces. The needle seal on the paint side adopts a special U-shaped seal, which has excellent durability and realizes the oil-free type of use. In addition, the needle seal on the airside adopts a Teflon seal for superior durability. Adapt to remote operation, the shape adjustment (switch) can be operated remotely by air pressure.
Adjustment of working airflow: In principle, the lowest air pressure at which the piston and the spray gun can work normally is better. The lower the air pressure, the smaller the impact of the airflow on the gun and the longer the life of the gun. the working pressure is adjusted between(0.22-0.35Mpa).
Adjustment of the main airflow: Based on the pressure that will achieve the desired atomization effect, air pressure is not the higher the better. The higher the air pressure, the greater the impact of the airflow on the spray surface, the lower the utilization rate of the paint, and the main air pressure is adjusted between(0.22-0.35MPa).
Adjustment of paint output: there is a fluid adjustable screw on the back of the automatic gun to adjust the paint output. If using a pressure tank or diaphragm pump to supply paint, paint output can be adjusted by changing pressure.
The coating requires filtration. If impurities are trapped in the nozzle, it may cause oil leakage.
Advantages
Professional industry spray nozzle with over 15 years of experience.
Complete QC system and strong after-sales concept.
3 R&D Engineers with over 10 years of experience.
ISO9001:2015/SGS/CE certification.
Third-party audit.
Fast delivery.
Accept OEM/ODM
Specs
| | |
| --- | --- |
| Brand | Jeltecn |
| Nozzle Type | Adjustable Air atomizing |
| Thread Size | 1/8″ |
| Spray Range | 200-400mm |
| Spray Pattern | Atomization |
| Thread Type | Female |
| Orifice Dia. (MM) | 0.8-1.5 |
| Water Pressure | 0.35Mpa |
| Capacity(L/H) | 150L-270L |
| Material | Stainless Steel/Brass |
| Packaging | Carton |
| Certificates | ISO9001/SGS/CE |
| Payment Terms | T/T, Western Union, Paypal |
Application
Blister Packaging Machinery Industry.
Injection Molding Industry.
Printing Industry.
Woodworking Machinery Industry.
Textile Industry
Surface Coating Processing Machinery Equipment Industry.
Baking Equipment Industry.
Leather Footwear Industry.
Electrical Appliance Manufacturing Industry.
Power Equipment and Other Different Industries.
Performance Date
Model No.
Painting Feed
Method
Orifice Dia
Spray Distance
Working Pressure
Air Consumption
Liquid Capacity
Spray Width
Weight
(mm)
(mm)
Mpa
l/min
ml/min
(mm)
(g)
A-100-08P
Pressure/
Siphon
0.8
200
0.35
270
150
190
280
A-100-10P
1.0
270
200
200
A-100-13P
1.3
290
150
220
A-100-15P
1.5
290
270
250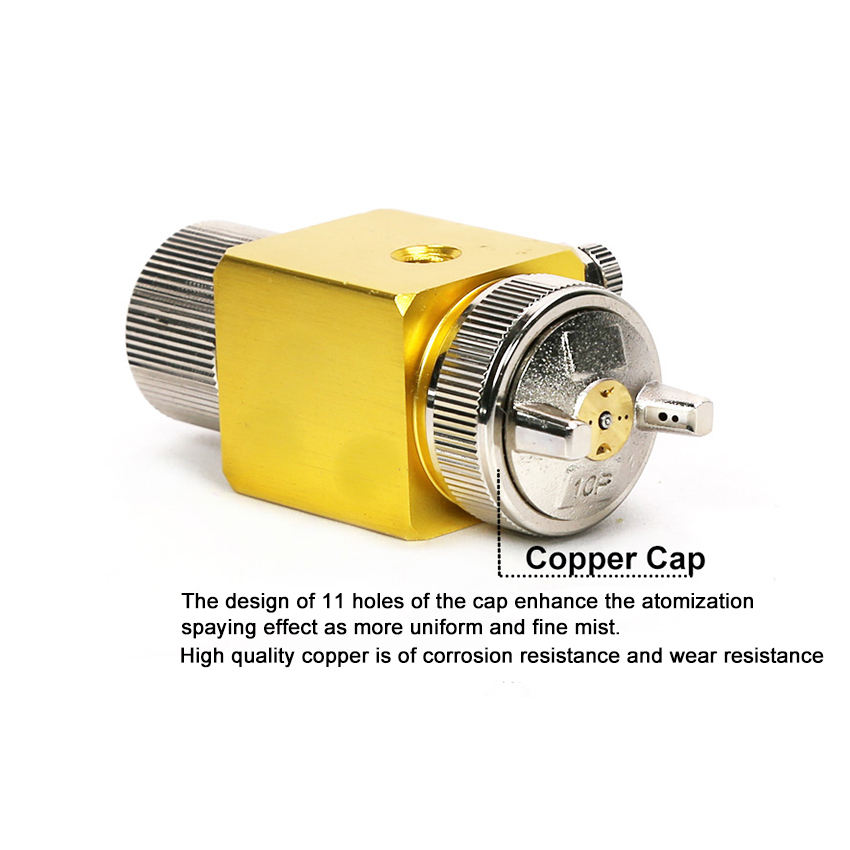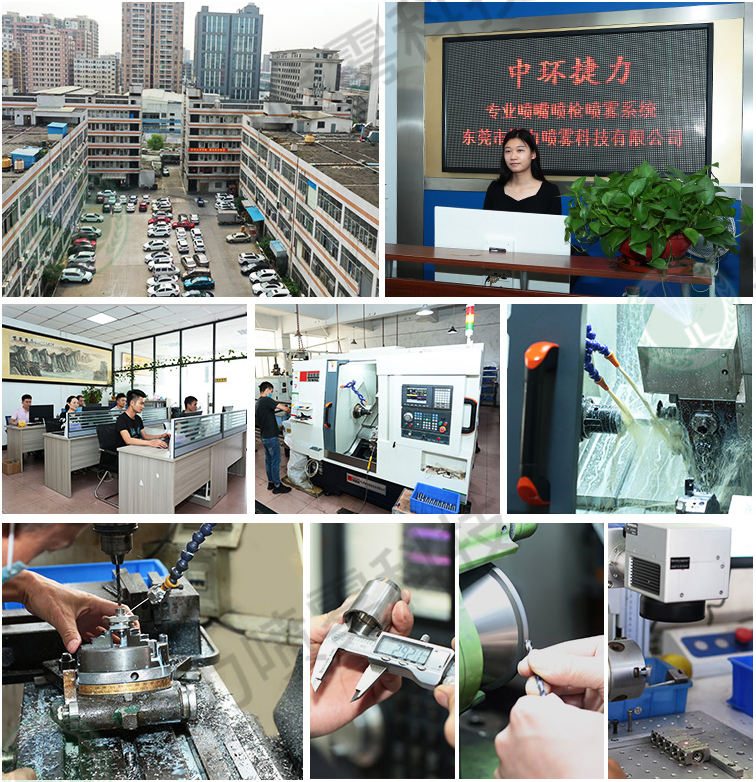 Certification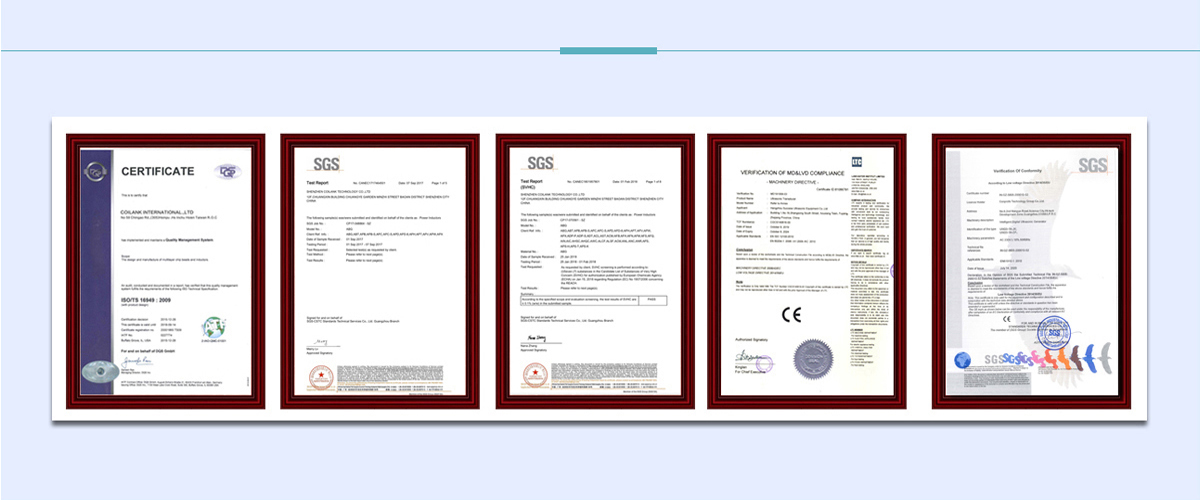 Cooperative Customers

Video
Ask for quote